Gasholder installed on tank
To ensure best possible operational safety, special radial blowers (flat pressure curve) in combination with an adjustable air outlet clap will be installed. This will prevent pressure changes. Hydraulic safety valves are used to protect the system.
Every FERMATOP gasholder will be designed and built according to normed standards. They fulfill relevant rulesheets for biogas plants.
Standard storage sizes are available from 10m³ to 20,000m³. Further sizes, dimensions and shapes are developed according to customer specifications and requirements.
FERMATOP gas storage tanks are always individually calculated and assembled in order to meet the plant-specific requirements without compromise.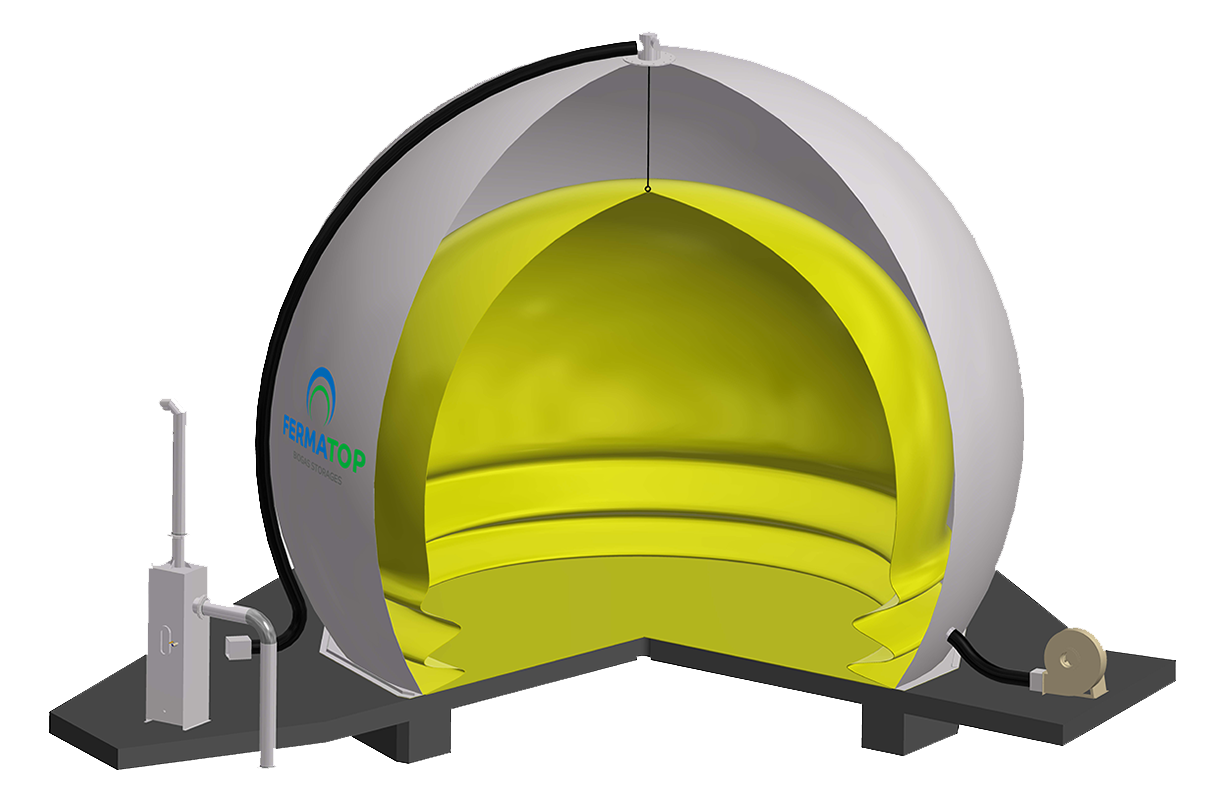 Planning, Delivery & & Installation
Plant data and drawings are professionally coordinated with the customer and specific features are evaluated. After completion of the production, we provide a complete installation team or a supervisor to guide local workers.
Exchange, Extension & & Conversion
Of course we offer comprehensive services for existing gas storage tanks, both for our own and other manufacturers.
Inspection & Repair
We carry out inspections and leak tests and issue the necessary official evidence. Depending on the possibility, repairs are carried out immediately on site or at the factory.